Deceduto qualche mese fa (il 24 aprile 2017), l'artista e scultore spagnolo Xavier Corberó è stata una figura poliedrica della cultura contemporanea e la sua residenza ne è la dimostrazione!
Nell'inverno 2016 ha aperto le porte della sua incredibile residenza spagnola al quotidiano americano The Wall Street Journal, che ha realizzato un reportage emozionante sulla dimora da sogno costruita pezzo dopo pezzo dall'artista catalano.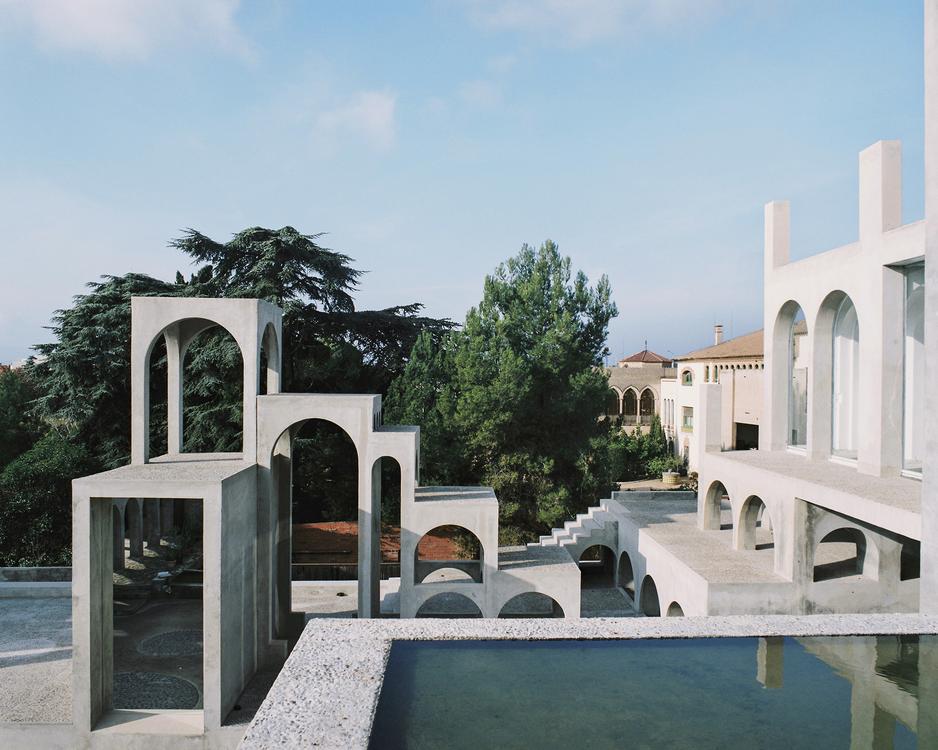 Photography by Salva López for The Wall Street Journal 
La struttura nasce su un terreno di ampie dimensioni (oltre 45 mila metri quadri) dove sono disposti 9 edifici collegati tra loro con una serie di cortili e più di 300 archi. Per l'artista infatti
Le linee curve sono meno insultanti degli angoli retti. Generano un senso di pace.
Un labirinto, cui costruzione non si è mai fermata. Al contrario si è mossa in evoluzione parallela con gli stati d'animo e i cambiamenti dell'esistenza dell'artista. Mostrando una stupefacente impresa architettonica. Un luogo surreale in perenne costruzione.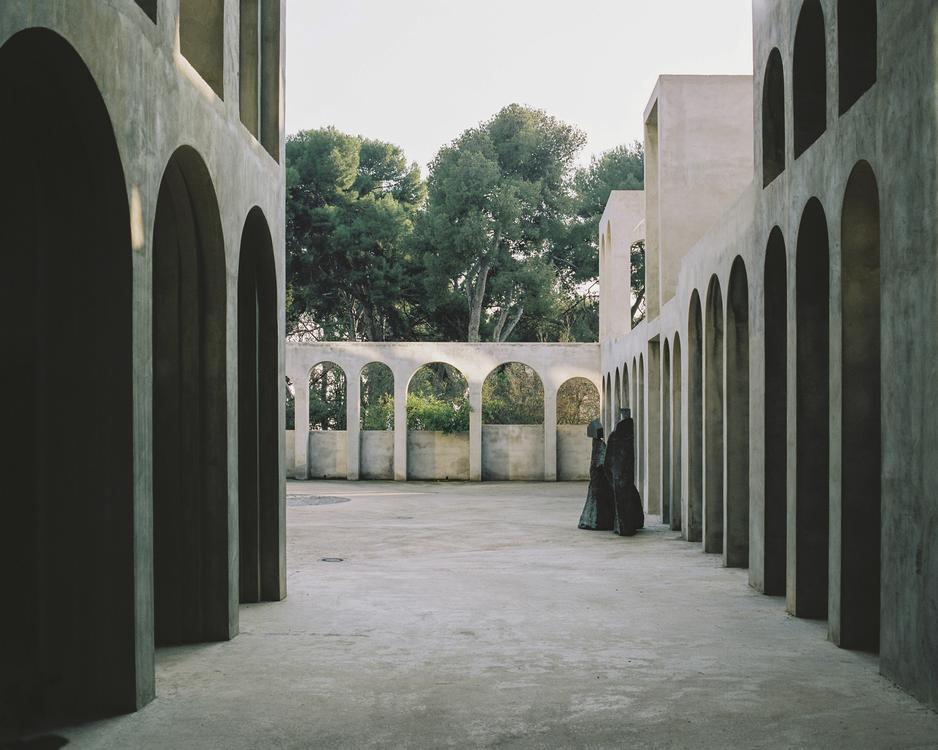 Photography by Salva López for The Wall Street Journal 
Il concept legato alla residenza Corberó è creare una casa che sia espressione del suo lavoro e un luogo ospitale per molti artisti, che spesso sono stati invitati nella casa labirinto. Un luogo dove muri bianchi e finestre ad arco creano un'architettura spaziosa e luminosa e dove gli arredi e uno stile eclettico riflettono la personalità dell'artista/padrone di casa.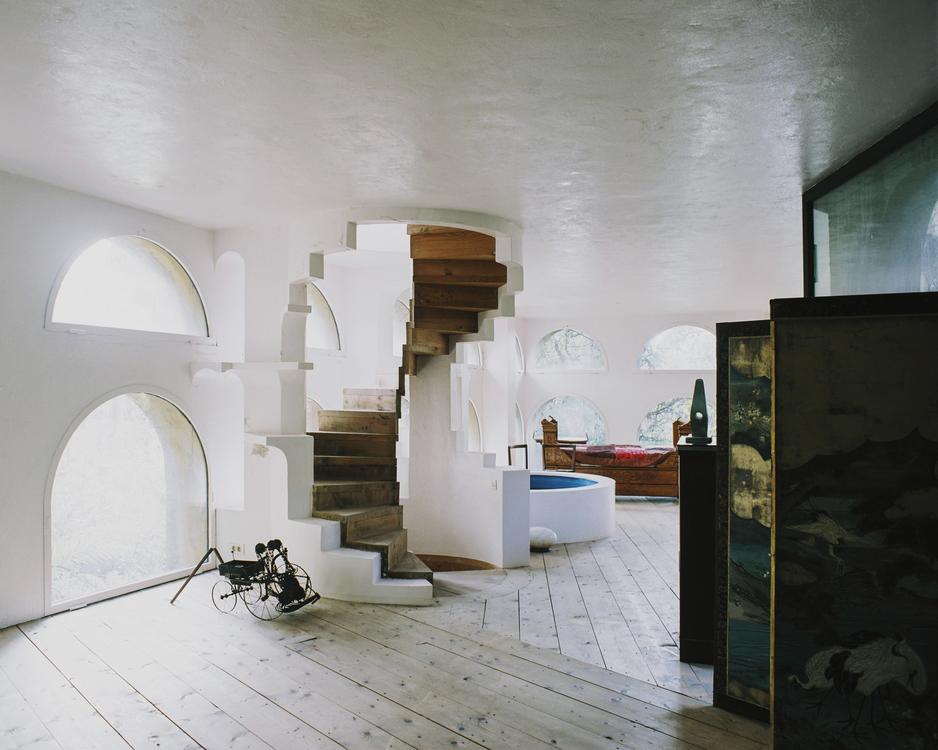 Photography by Salva López for The Wall Street Journal 
Come raccontato dall'artista in questo film realizzato da Alberto Moya, il progetto inizia nel 1968 e nel corso degli anni viene modificato e personalizzato da Corberó come una costruzione in continua evoluzione.

Per vedere il contenuto accetta i cookie e ricarica la pagina
Forme geometriche, cemento e altezze diverse che creano sculture e forme selvagge che si riflettono negli specchi d'acqua degli esterni. Gli elementi architettonici sono incorniciati da archi curvi anche negli interni, che riportano alla mente delle grotte artificiali in cui
ogni oggetto racconta una storia personale.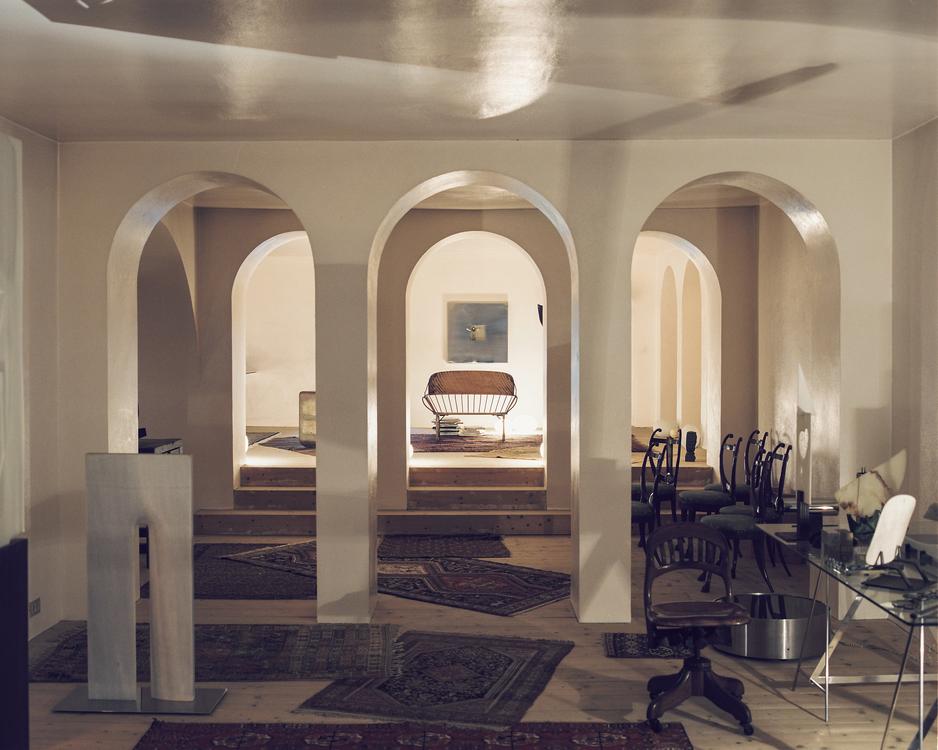 La parte che Corberò aveva riservato per sé è stata rinominata La Torre. La struttura principale dell'intero complesso, a pianta circolare e con atrio di vetro, scende fin sottoterra per ospitare una sorta di Museo.
Questo "pozzo di cristallo" costituisce il cuore della struttura, un caleidoscopio che proietta incredibili giochi di luce sugli interni in legno e in pietra dell'edificio

Photography by Salva López for The Wall Street Journal