Una nuova collaborazione tra lo studio Form us with Love e il brand danese Halle+
Con gli svedesi Form us with Love, Hall+ aveva già presentato la serie Nest. Arredi che rappresentavano l'essenza del design nordico, l'estetica contemporanea di Nest era stata realizzata grazie al metallo tubolare. Per la nuova serie invece il team di designer ha scelto l'alluminio e un concept altrettanto Nordic.
TORNO spicca per linee essenziali e minimali, ma non solo. Il lato concettuale del progetto è predominante, la serie è infatti pensata per incoraggiare il lato sociale e conversazionale. Un design che promuove la condivisione favorendo la libertà di movimento in modo da permettere alle persone di sentirsi completamente a proprio agio.
L'importanza del design è definita anche dall'esigenza di progettare arredi che fungono da punti di connessione tra le persone
Eliminare ogni limite nel movimento può essere considerato un ottimo pretesto per consentire alle persone di instaurare nuove relazioni
Semplice e minimale, la serie è composta da sedie e tavoli in alluminio facili da trasportare e adattare alle esigenze individuali. Lo schienale aperto offre all'utente la possibilità di scegliere come utilizzare l'arredo in quanto la sedia incoraggia le persone a sedersi in vari modi e non solo di fronte al tavolo.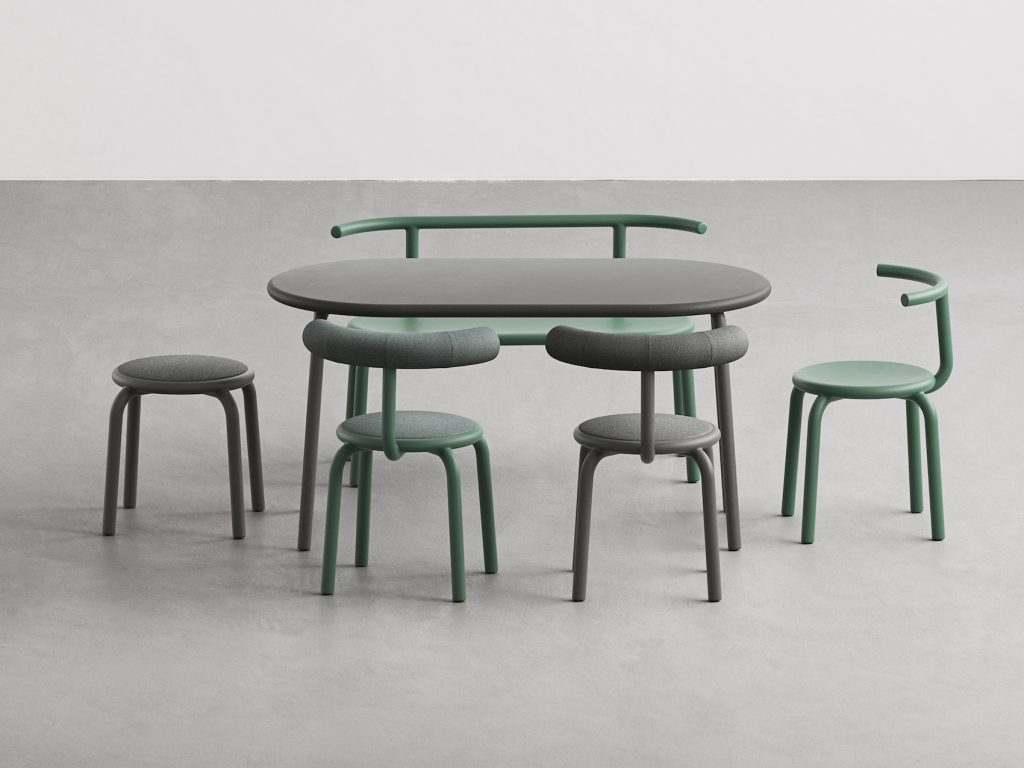 Oggi è necessario rispondere a diversi livelli di comfort. Abbiamo progettato Torno come un elettrodomestico,  una sedia completamente in alluminio sia il sedile che lo schienale, il tutto è ampiamente ammortizzato  – Jonas Pettersson,  Form Us With Love
Per Martin Halle, direttore creativo di  Halle +
La necessità espressa da Torno è radicata nel fatto che tutti rispondiamo in modo diverso al luogo in cui abitiamo. Con un'espressione semplice ma invitante, la collezione Torno mantiene versatile lo spazio pubblico.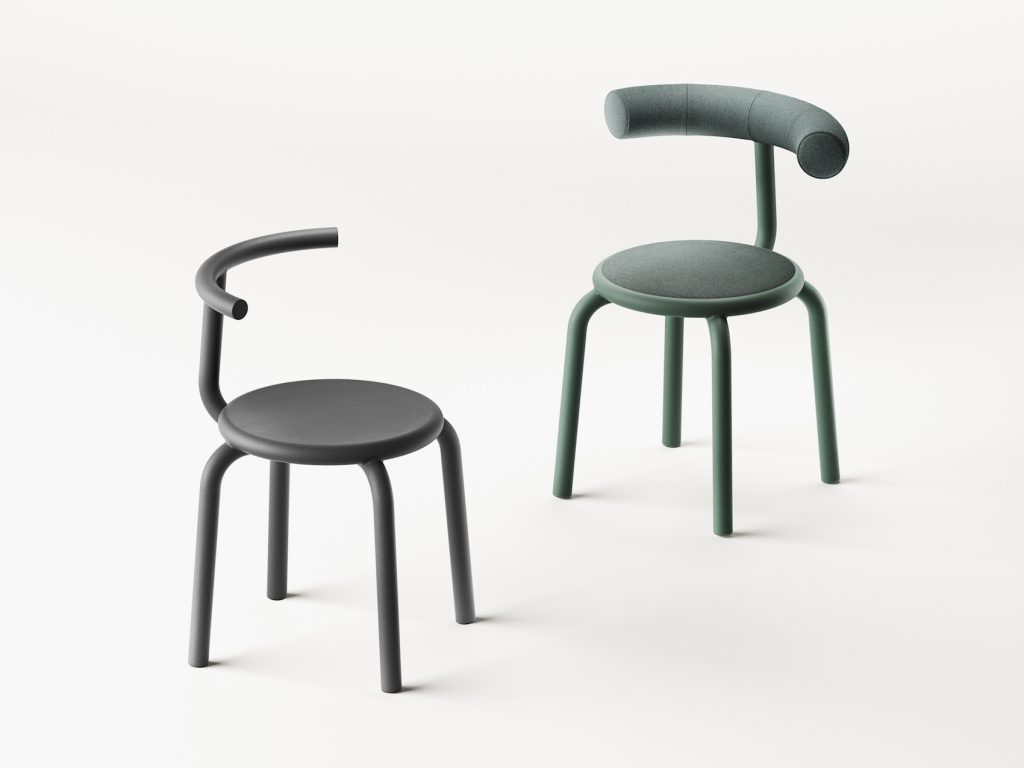 La collezione Torno comprende sedie, sgabelli e divani, oltre a 2 tavoli di diverse dimensioni. È possibile utilizzarla indoor e outdoor grazie ad un'ampia gamma di personalizzazioni per l'imbottitura che rende la collezione facilmente adattabile a molti tipi di spazi.