Si è conclusa con numeri da record la 57a edizione del Salone del Mobile e degli eventi fuori fiera. Migliaia di persone hanno percorso le strade di Milano nella settimana più creativa dell'anno! Nella folla c'eravamo anche noi e in questo articolo vi mostriamo cosa ci è piaciuto di più!
Tra le installazioni più suggestive (a cui le immagini non rendono giustizia!) il coloratissimo paesaggio in ceramica costruito da Hermès alla Permanente di Milano.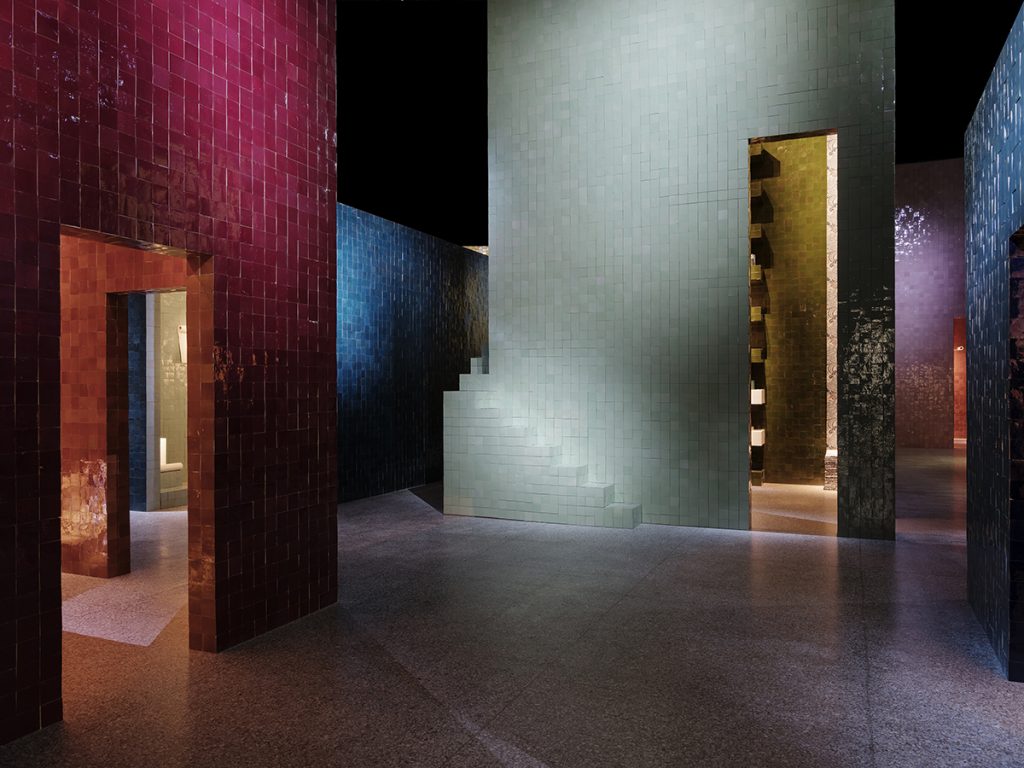 Case colorate in cui abitano oggetti di design. Un villaggio surreale caratterizzato dalla luce soffusa e dall'atmosfera raccolta. Volumi monocromi per una esperienza immersiva offerta al visitatore per immergersi in una realtà fatta di mille sfumature.
Nel cuore di Milano il brand Preciosa Lighting ha allestito l'installazione luminosa Breath of Light. Un luogo ovattato in cui giocare con luci dinamiche che reagiscono all'interazione con il respiro dei visitatori.
Per vedere il contenuto accetta i cookie e ricarica la pagina
Tra gli allestimenti più pop sicuramente Disco Gufram alla Mediateca Santa Teresa. Nel fragoroso panorama della design week milanese il brand legato a pezzi iconici e coloratissimi ha allestito una discoteca anni '70 con tanto di strobo sfera.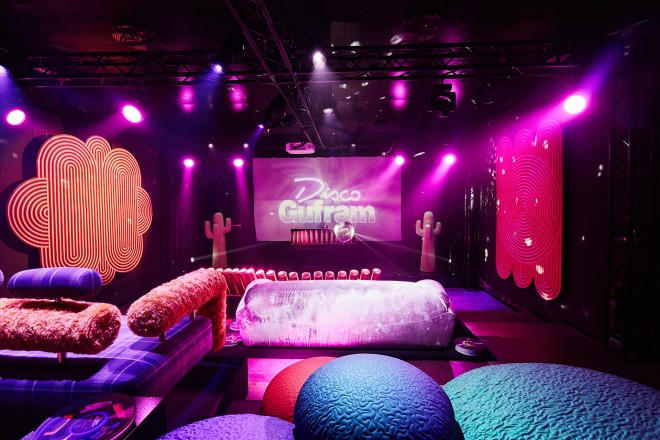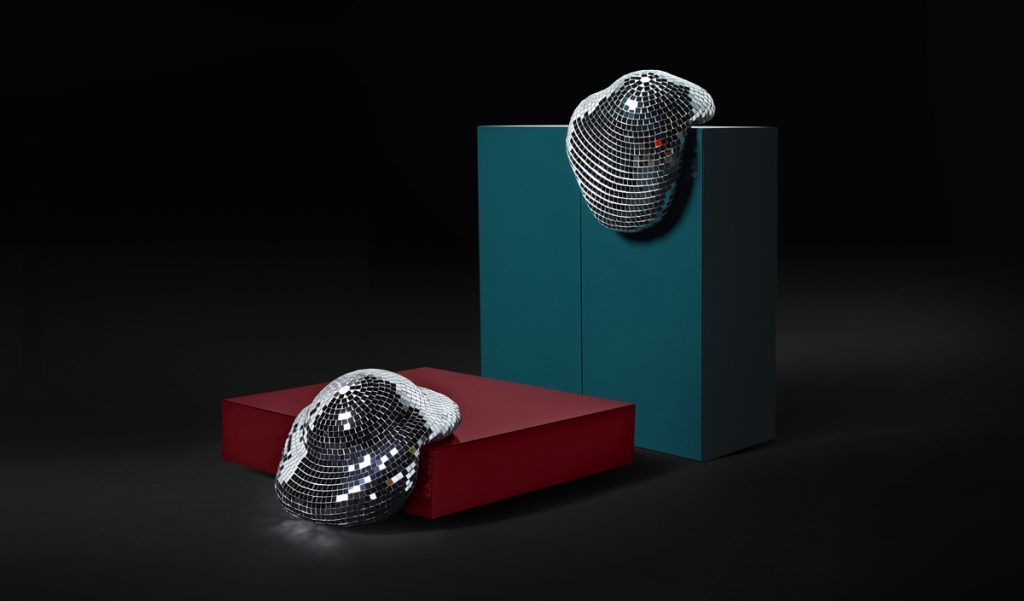 Sofisticato ed élitario l'appuntamento di Studio Pepe con il suo Club Unseen. Aperto dalle 18 a mezzanotte, ingresso riservato per godersi un cocktail preparato da mani esperte e immergersi nella selezione dei pezzi di design più iconici scelti da Arianna Leli Mami e Chiara Di Pinto.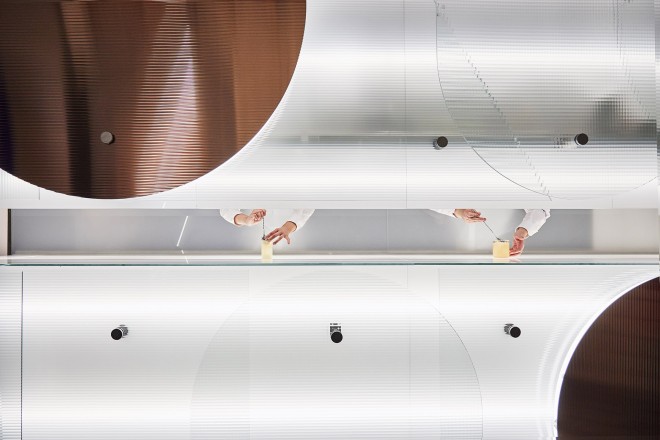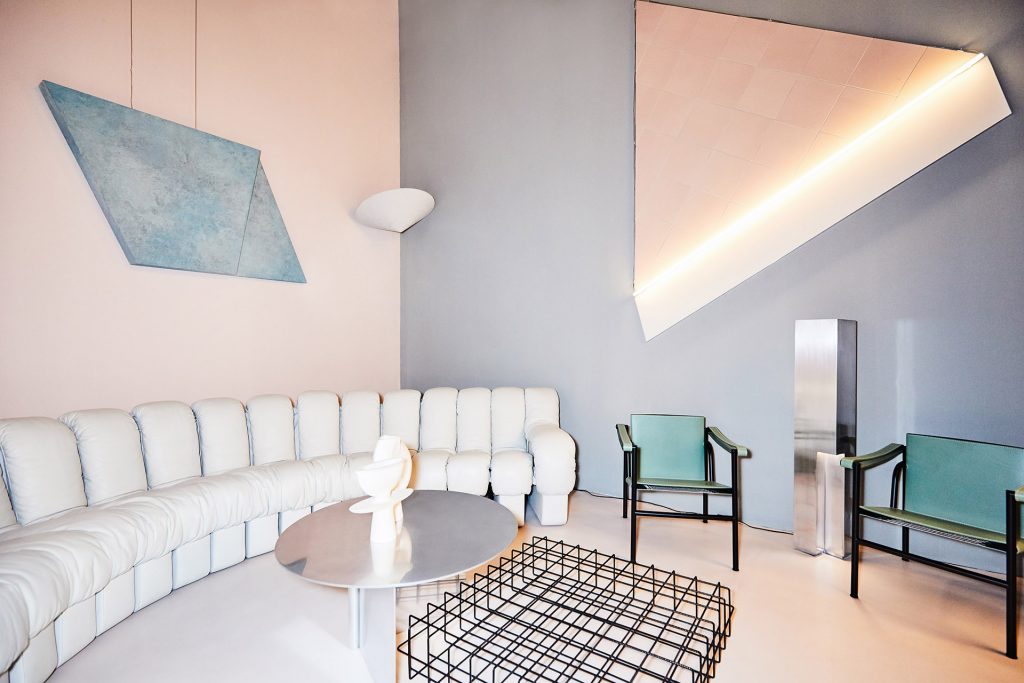 La talentuosa Sara Ricciardi ha esposto Arcadia, a detta di Domusweb "uno dei progetti più instagrammati della design week". L'installazione è una riflessione ludica sul temo dell'eredità. Un allestimento che ricostruisce con semplici materiali ed oggetti iconici (come le tende in velluto) un castello in uno spazio di appena 20 mq.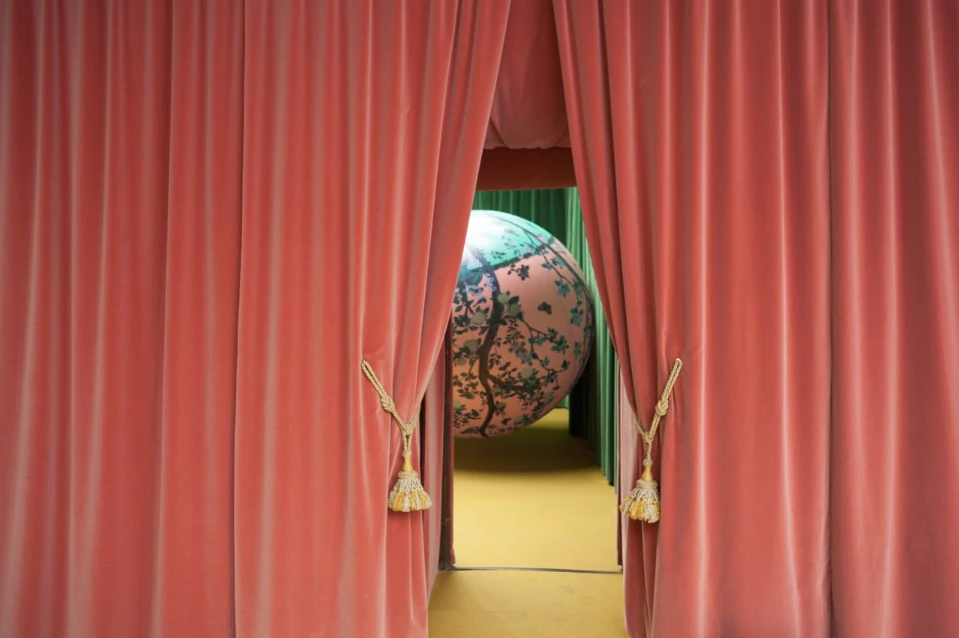 Il Tram Corallo di Cristina Celestino, che porta in scena una suggestiva sala di proiezione su binari. Un tram del 1920 viene reinventato in chiave contemporanea per un viaggio dalle sfumature oniriche e surreali!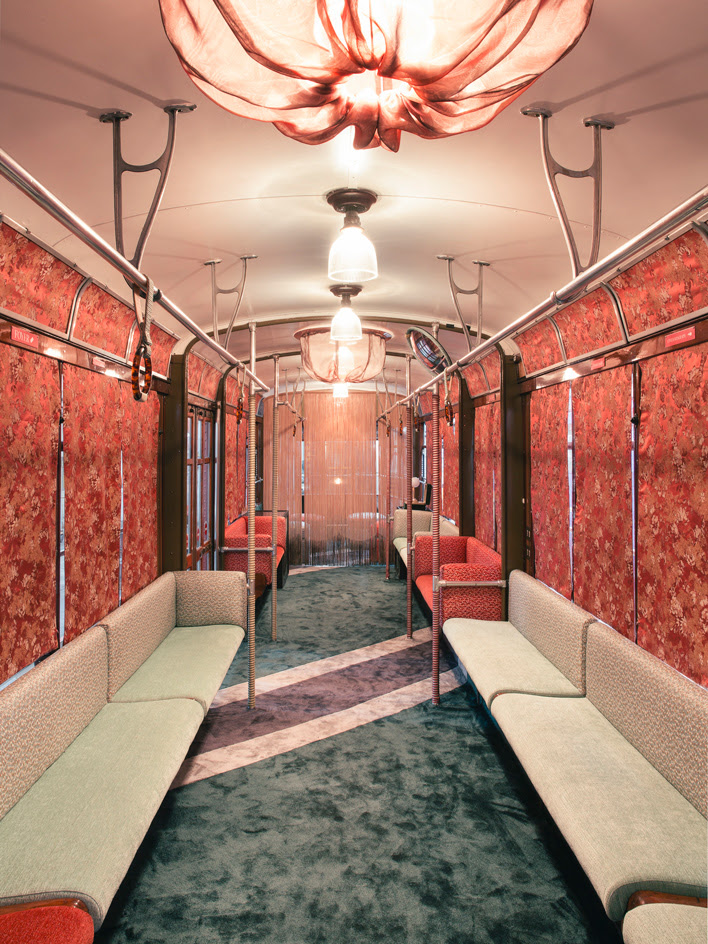 La nuova collezione di And Light nella nuova location proposta Future Project.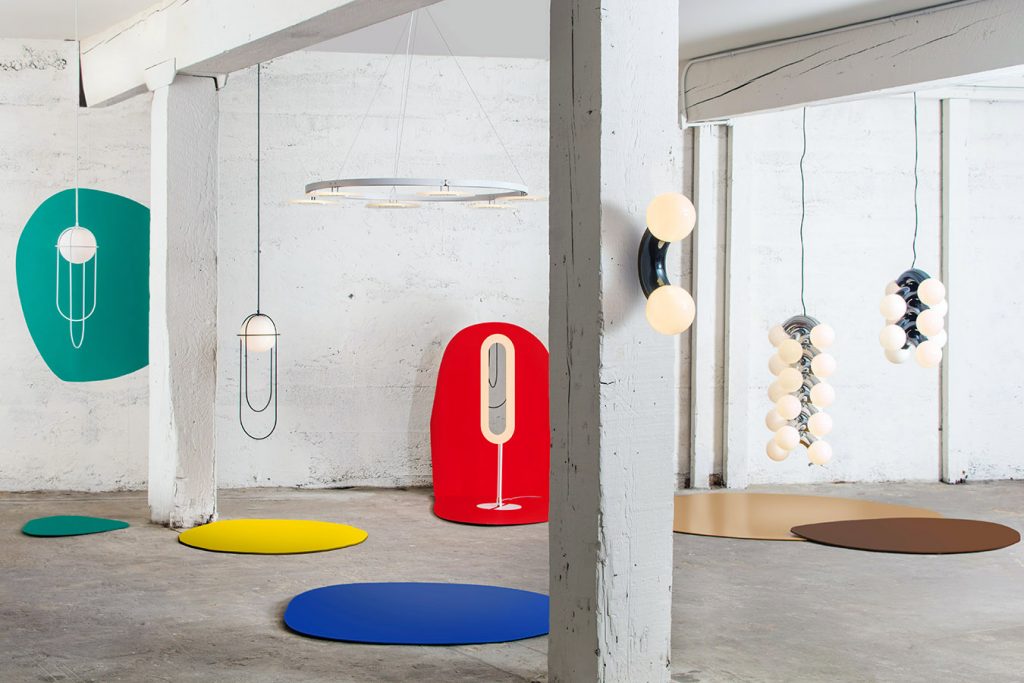 La Future Dom creativa dove abbiamo apprezzato anche l'accattivante installazione diello studio Supaform.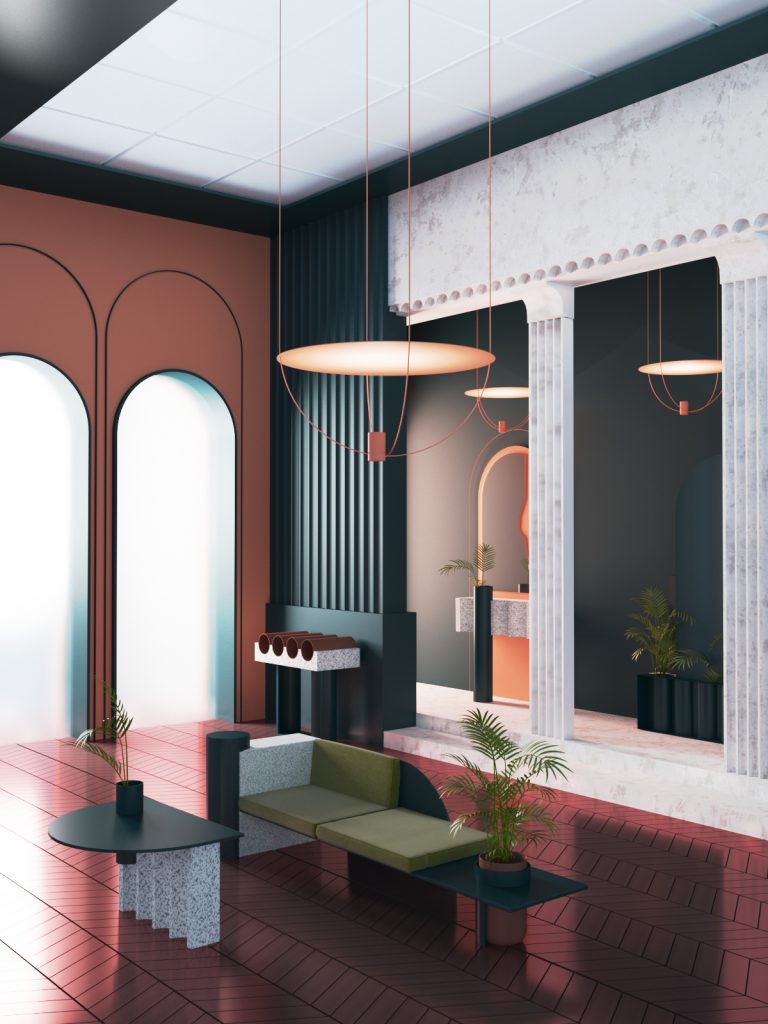 All'insegna della sperimentazione i locali degli Ex Magazzini Raccordati. All'inreso del percorso che guida tra i vari spazi l'installazione di horgenglarus e Stephan Hürlemann. Cosa succede quando il più antico produttore svizzero di sedie e tavoli e uno dei più affermati designer svizzeri si uniscono?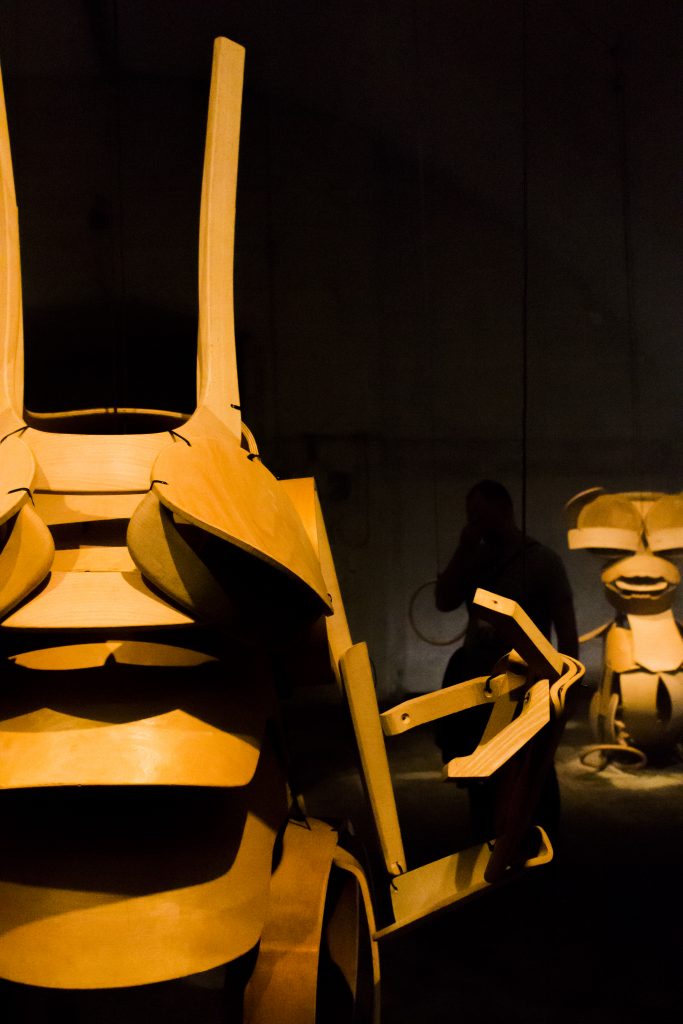 Giganti di legno! – Foto Cristina Cerati
Marten Baas ci ha preso gusto e torna anche quest'anno a Ventura Centrale. Bella installazione con neon rosa!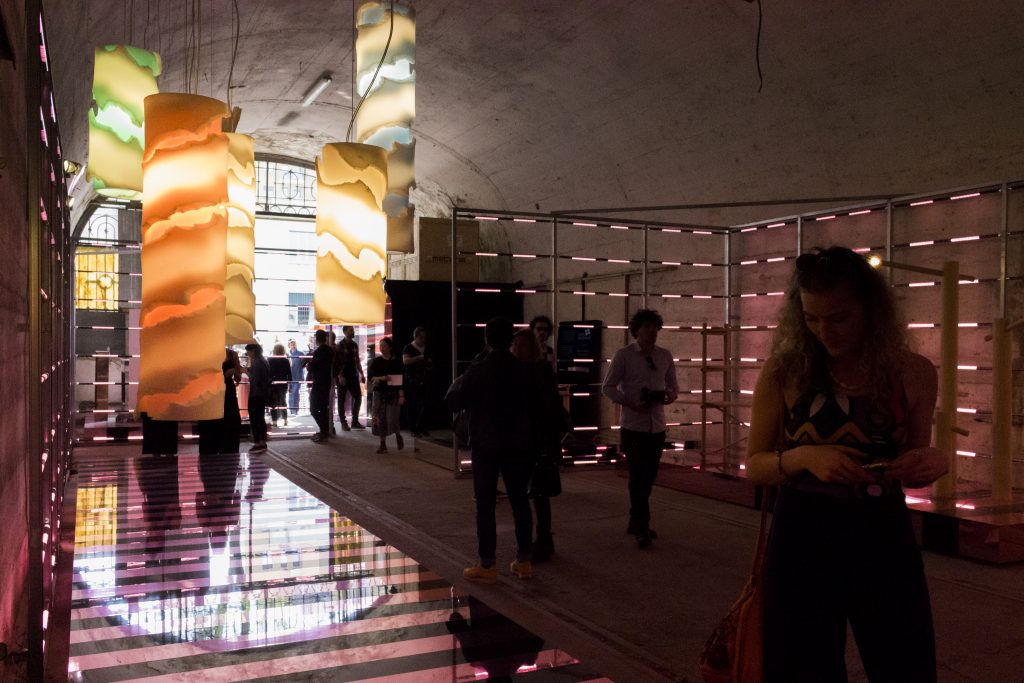 Baars/Bloemhoff Transition III – Experimental Invertiveness – Foto Cristina Cerati
Tra gli stand della fiera esposta anche il nuovo prodotto frutto della collaborazione tra OFFECCT e Emmanuel Babled. Al centro dello spazio espositivo Babled, una iconica sedia presentata in anteprima al Salone 2018. Forme morbide che esplorano lo spazio in modo creativo e giocoso.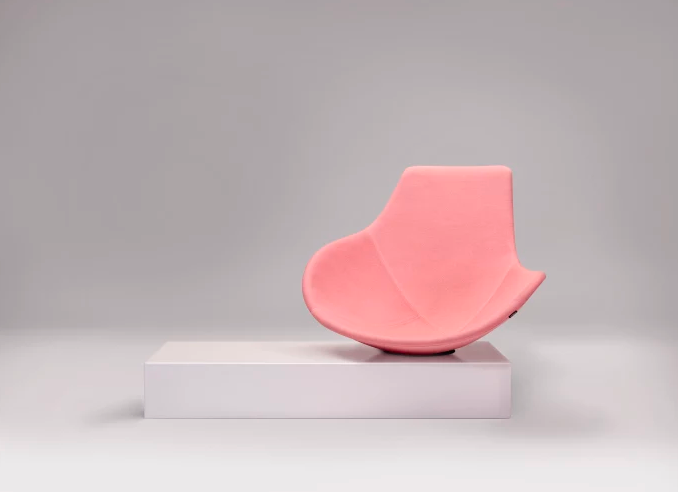 Al Lambrate District le lampade BILL & WILL by Leave the Sign. Un sistema di luci pensate per interagire con l'utente grazie ad un sofisticato sensore fotometrico in grado di monitorare la luce naturale all'interno dello spazio, regolandosi automaticamente ed adattandosi in modo armonioso all'ambiente circostante.