Dopo l'anteprima al TRIBECA FILM FESTIVAL arriva anche nelle sale italiane il docu-film su uno degli artisti più affermati, discussi e provocatori al mondo, un genio del nostro tempo che ha rivoluzionato l'arte contemporanea.
Per vedere il contenuto accetta i cookie e ricarica la pagina
Nell'ambito della stagione della Grande Arte al Cinema sarà presentato il 30 e 31 maggio Maurizio Cattelan: Be Right Back. Il film della regista americana Maura Axelrod vuole restituire la complessità della visione artistica di Cattelan, ma anche l'ironia che pervade le sue opere e le sue azioni.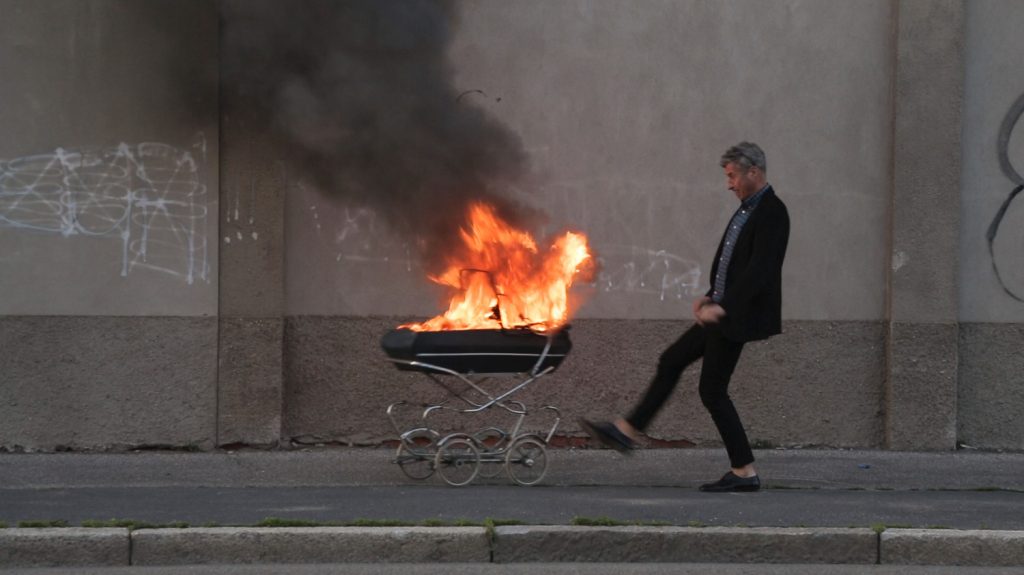 Maurizio Cattelan è sicuramente uno degli artisti più irriverenti e provocatori della nostra contemporaneità. Ed è proprio su questi aspetti che ruota il lavoro di Axelrod, raccontando, attraverso le interviste a curatori, collezionisti e critci d'arte, uno dei personaggi più ironici dell'arte del nostro tempo. Maurizio Cattelan: Be Right Back ci guida in un viaggio in compagnia dell'uomo che, dalla fine degli anni Ottanta ad oggi, ha scosso il mondo dell'arte contemporanea con una serie di installazioni dirompenti. Qualche nome?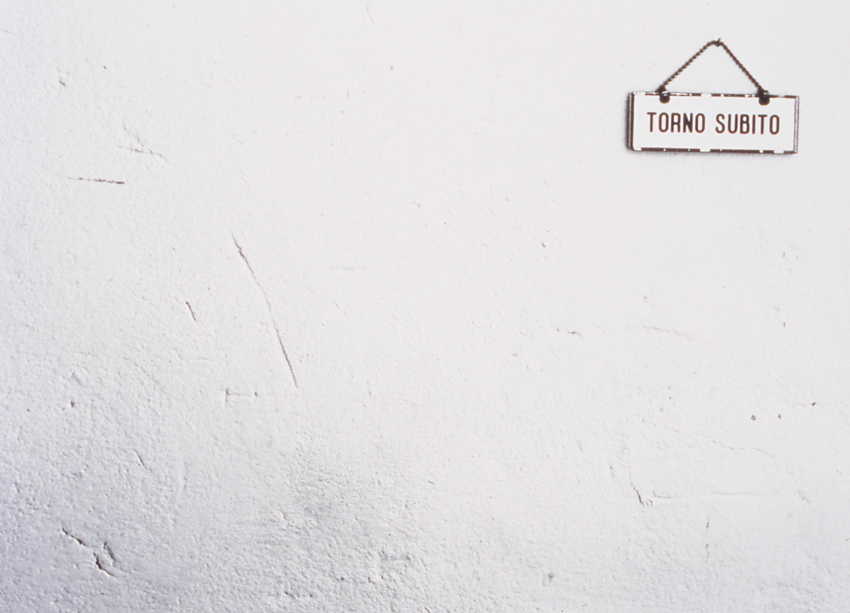 Maurizio Cattelan, Torno subito, 1989
Per la sua prima mostra personale decide di chiudere la galleria e appendere un cartello che diceva appunto "Torno subito"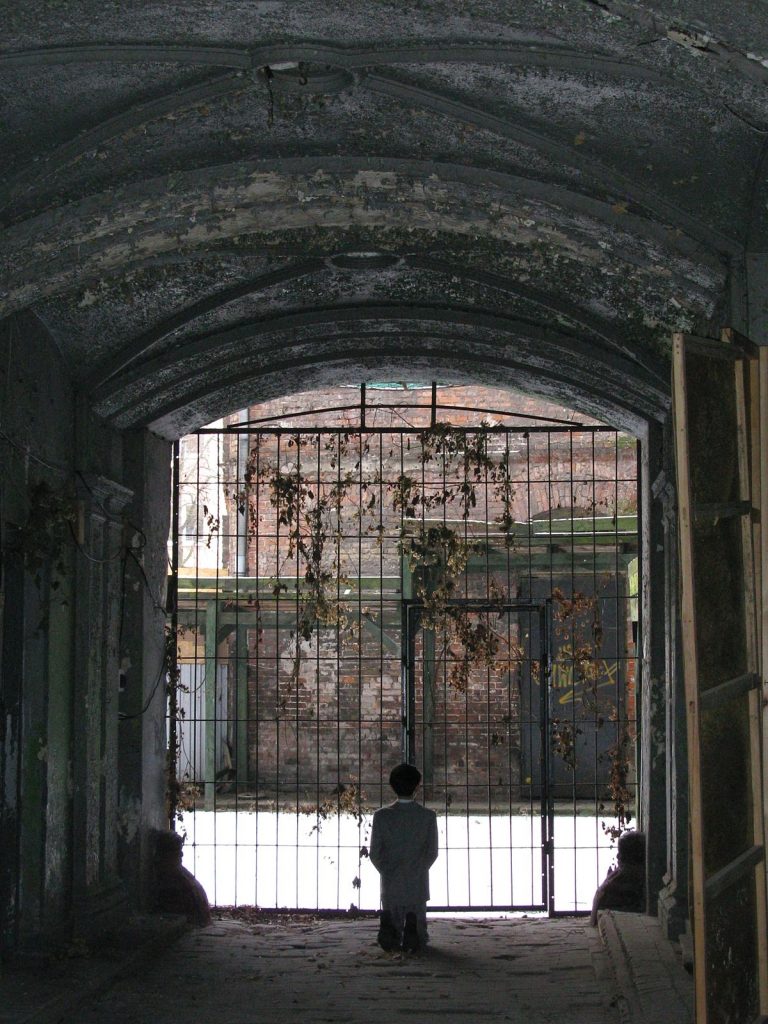 Maurizio Cattelan, Him, 2013 Ghetto di Varsavia
ritrae Hitler in ginocchio, come uno scolaretto intento a pregare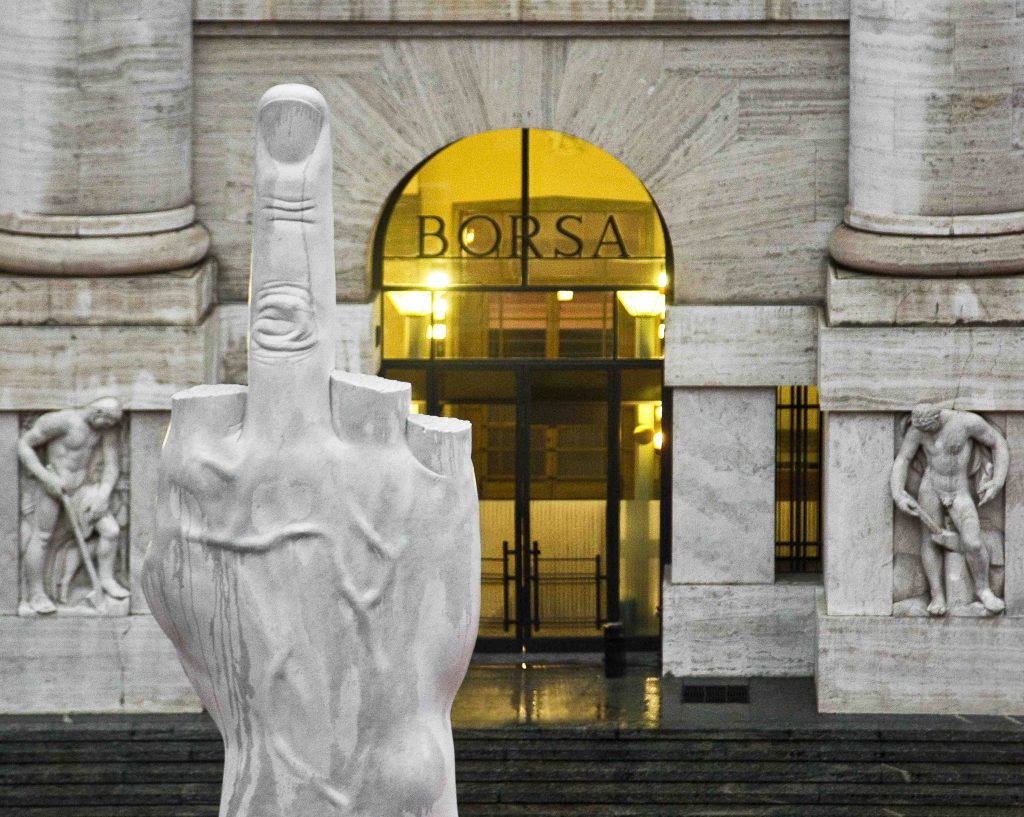 L.O.V.E. (detta anche Il dito) davanti a Palazzo Mezzanotte, la Borsa di Milano 2010
La scultura diventata anche un carillion in vetro e cemento nella riproduzione di Seletti
Il lavoro di Maura Axelrod si trasforma in un ritratto divertente e appassionato per capire chi sia davvero Maurizio Cattelan, con tutta l'ironia che lo caratterizza. Il film infatti è una sorta di testimonianza sul lavoro e la personalità dell'artista, ma osserva anche una condizione umana mettendo in primo piano eventi tragici e aspetti duri della vita, come il sentirsi soli e spaventati. Parte della genialità di Cattelan sta proprio nel riprendere queste tematiche e riprodurle facendo ridere le persone, almeno ad un primo impatto. La regista, in un'intervista su Icon Design spiega di aver scelto proprio l'artista italiano perché
Il suo lavoro è un buon modo per introdurre a un pubblico generalista l'idea di arte concettuale. Il lavoro e la carriera di Maurizio sono anche un caso perfetto per esaminare il mercato dell'arte degli ultimi dieci anni.
Tra i protagonisti del film anche Massimiliano Gioni, critico d'arte e direttore associato del New Museum of Contemporary Art di New York, nonché amico di Cattelan. Il legame tra i due si consolida quando nel 1998 Gioni deve intervistare Cattelan per la rivista Flash Art e per ogni domanda Cattelan cerca una risposta online, riciclando frasi altrui. Si divertono così tanto che l'artista propone a Gioni di rilasciare una serie di interviste al suo posto, diventando in qualche modo la sua controfigura.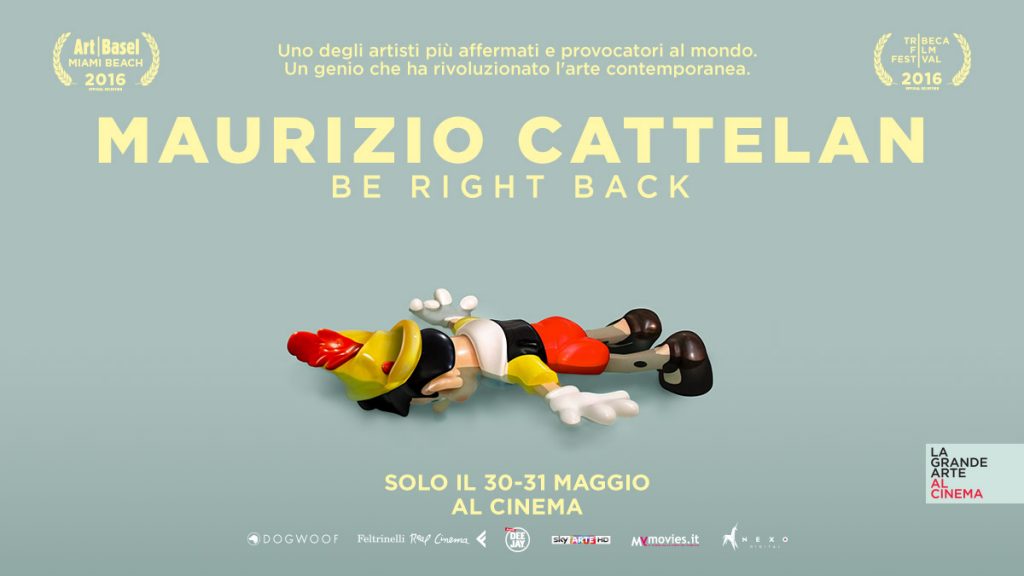 MAURIZIO CATTELAN: BE RIGHT BACK è distribuito in esclusiva per l 'Italia da Nexo Digital e Feltrinelli Real Cinema e fa parte della stagione della Grande Arte al Cinema che ha come media partner Radio DEEJAY, Sky Arte HD e MYmovies.it.