Avete fatto il pieno di ispirazione durante i giorni della design week milanese, ma non ne avete ancora abbastanza? No problem ecco una lista di eventi e mostre a tema design e architettura anche per il mese di maggio.

Dal 3 maggio parte la design week newyorkese, 3 settimane in cui la città america sarà travolta di eventi ed iniziative. 500 appuntamenti per più di 7.500 brand e oltre 50.000 designer. A maggio dunque si vola oltreoceano anche per la fiera ICFF (dal 21, al 24) sempre all'interno del programma del NYC X DESIGN.
NYC X DESIGN – 3-24 maggio 2017

Per chi resta in Europa, appuntamento a Copenhagen con Northmodern. La prima esperienza da fiera annunale (invece che biennale come è stato fino allo scorso anno) andrà in scena dal 9 all'11 maggio. Un nuovo appuntamento per il design nordico che vuole riproporre la Danimarca come centro del design europeo ed internazionale. Una piattaforma che cresce sempre di più e che riesce a distinguersi anche per la proposta di progetti collateriali.
NORTHMODERN – 9-11 maggio 2017

Si resta in in Italia con la Biennale di Venezia che per il 2017 sarà dedicata all'arte. La 57a Biennale Arte resterà aperta al pubblico dal 13 maggio al 26 novembre 2017, l'esposizione dal titolo VIVA ARTE VIVA è curata da Christine Macel. L'evento si svilluppa intorno a 9 capitoli o famiglie di artisti con 2 universi nel Padiglione Centrale ai Giardini e 7 altri mondi che si snodano dall'Arsenale fino al Giardino delle Vergini. Per il 2017 parteciperanon ben 120 artisti da 51 paiesi, di questi ben 103 per la prima volta esposti in Biennale.
«La Biennale si deve qualificare come luogo che ha come metodo, e quasi come ragion d'essere, il libero dialogo tra gli artisti e tra questi e il pubblico.»
L'intervento della curatrice Christine Macel
BIENNALE VENEZIA, ARTE – VIVA ARTE VIVA – 13 maggio – 26 novemebre 2017
Dal 23 al 25 maggio, nel distretto londinese di Islington, è attesa l'ottava edizione di CDW – Clerkenwell Design Week. Il programma inlcude installazione e padiglioni temporanei fra cui The Beacon, una torre di oltre 7 metri d'altezza che sarà collocata all'ingresso del Design Fields, una delle aree che ospiterà gli eventi in programma. The Beacon è un'installazione ispirata alla Torre di Babele e sarà accessubule e percorribile dai visitatori grazie ad una scala interna che conduce ad una piattaforma panoramica.
CLERKENWELL DESIGN WEEK – 23-25 maggio 2017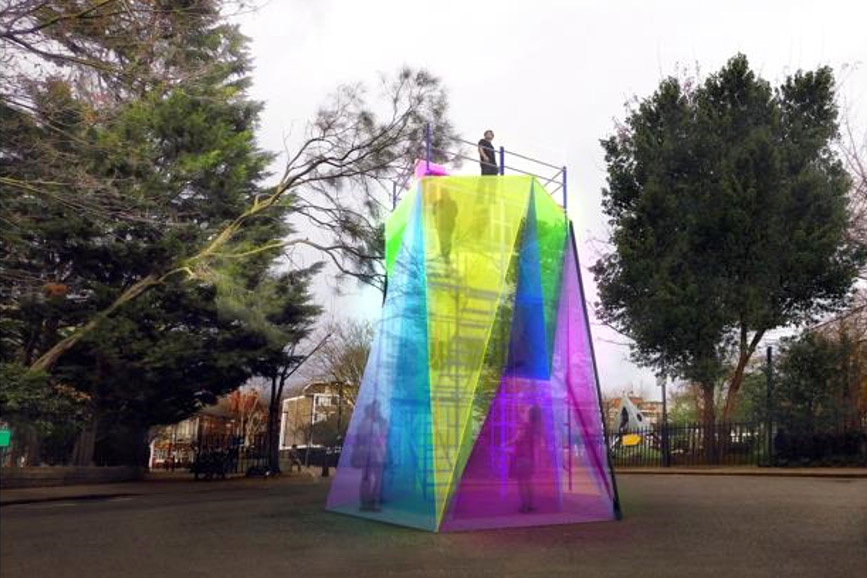 Dal 25 maggio in Slovenia si terrà la 25a Biennale di design di Ljubljiana. Una mostra internazionale sul design industriale, la comunicazione visiva, il corporate image e l'ideazione di design. Organizzata dal Museo di Architettura e design di Lubiana, scopo della mostra è presentare i trend del design contemporaneo con una particolare attenzione alla produzione innovativa che cerca di offrire delle risposte alle domande poste dalla comunità contemporanea per soddisfare i bisogni degli utenti.
BIENNALE DESIGN LUBIANA – 25 maggio – 29 ottobre 2017