Audace, innovativo e di alta qualità, HAY è il brand danese che produce mobili, complementi d'arredo e accessori lifestyle
L'azienda nasce nel 2002 e fa il suo debutto sulle scene internazionali in occasione della fiera IMM a Colonia l'anno successivo. Ma è il 2013 l'anno in cui viene consacrato nel mondo del design grazie ad un forte restyling promosso dagli art director Clara von Zweigbergk e Shane Scheck che ha coinvolto la produzione quanto la comunicazione del brand.  Le collezioni HAY sono pensate per adattarsi a qualsiasi ambiente e necessità, sono funzionali e facilmente combinabili tra loro all'insegna del comfort. Tra i best of  le librerie New Order, la ricca collezione di sedie e sgabelli tra cui la celebre Copenhague Chair, gli imbottiti tra cui il modulabile Mags Sofa e About a lounge Sofa, e la seduta About a Chair. Prodotti universali, senza tempo e versatili perfetti per qualsiasi spazio.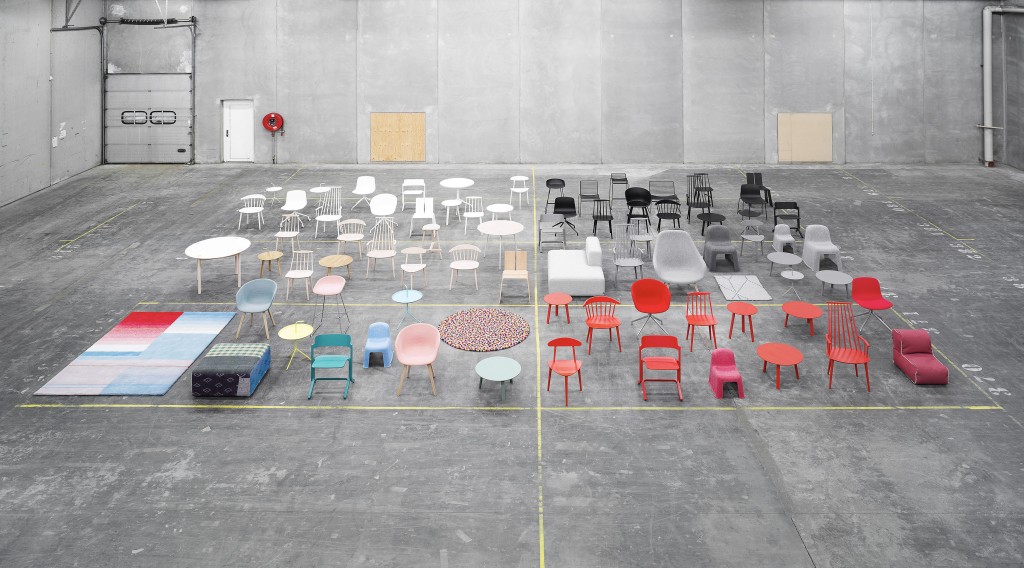 L'inizio delle collaborazioni con i migliori designer internazionali ha prodotto una crescita esponenziale ed ha significato anche realizzare prodotti dalle linee moderne e sperimentali quali ad esempio la bacheca realizzata in metallo a rete dalla designer francese Inga Sempé. Pinorama è un sistema montabile a parete, pratico e personalizzabile è fornito di una serie di accessori quali ripiani in sughero o in metallo da attaccare alla parete anteriore, vasi cilindrici che si bloccano sul fronte o ai lati e ganci magnetici per i bordi.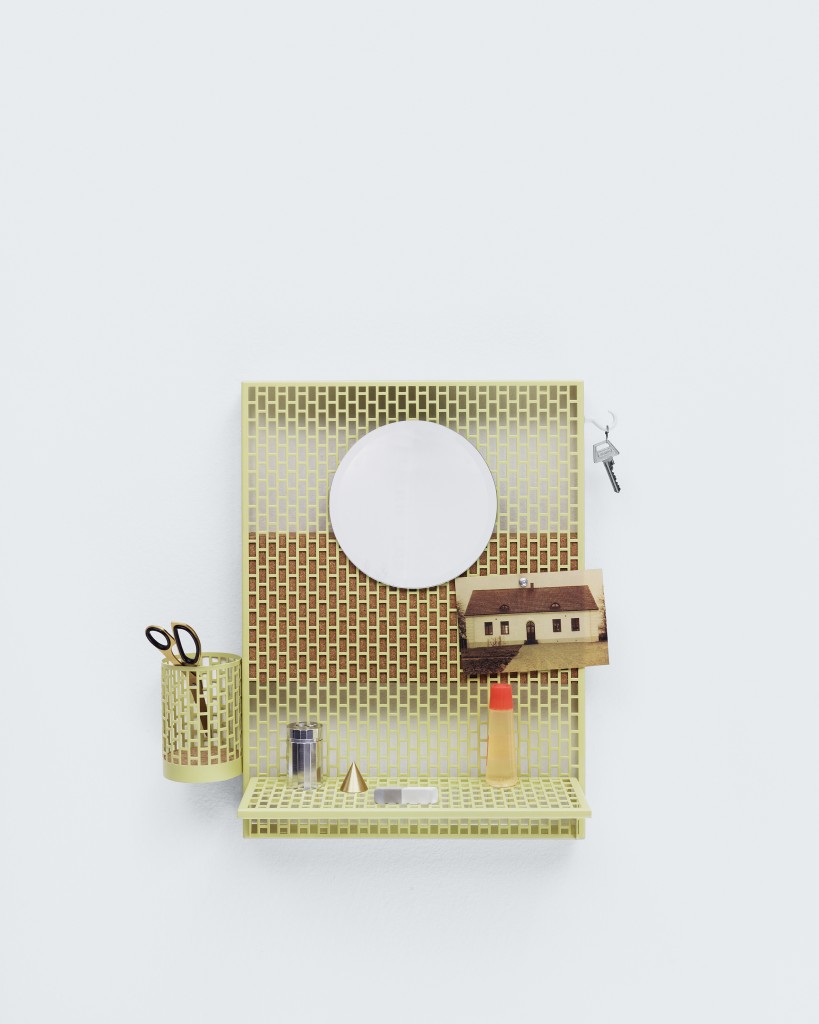 Nell'intento di emulare le correnti innovative nell'ambito dell'interior design danese tra gli anni 50 e 60 un polo, le collezioni HAY sono semplici ma coraggiose. Questo connubio, insieme ad innovative campagne immagini ha permesso al brand di distinguersi nel mondo del design scandinavo. Libertà creativa, materiali innovativi e una produzione sostenibile attenta all'ambiente ne caratterizzano la produzione.
HAY non si limita alla realizzazione di mobili. Nelle collezioni trovano posto anche complementi d'arredo e accessori,  tappeti, cuscini, trapunte, copriletti e moderni appendiabiti. Molti sono gli oggetti di design presentati nella Collezione 2015.
Paper Porcelain,
disegnata dai designer
Scholten & Baijings,
è  un servizio di porcellana che ricorda la carta grezza. Minuscoli granelli di ferro sono inseriti nella porcellana per riproporre un materiale opaco e che ripropone la consistenza tattile della carta riciclata. La serie comprende una tazzina, una tazza di caffè, una tazza e un piatto di tè.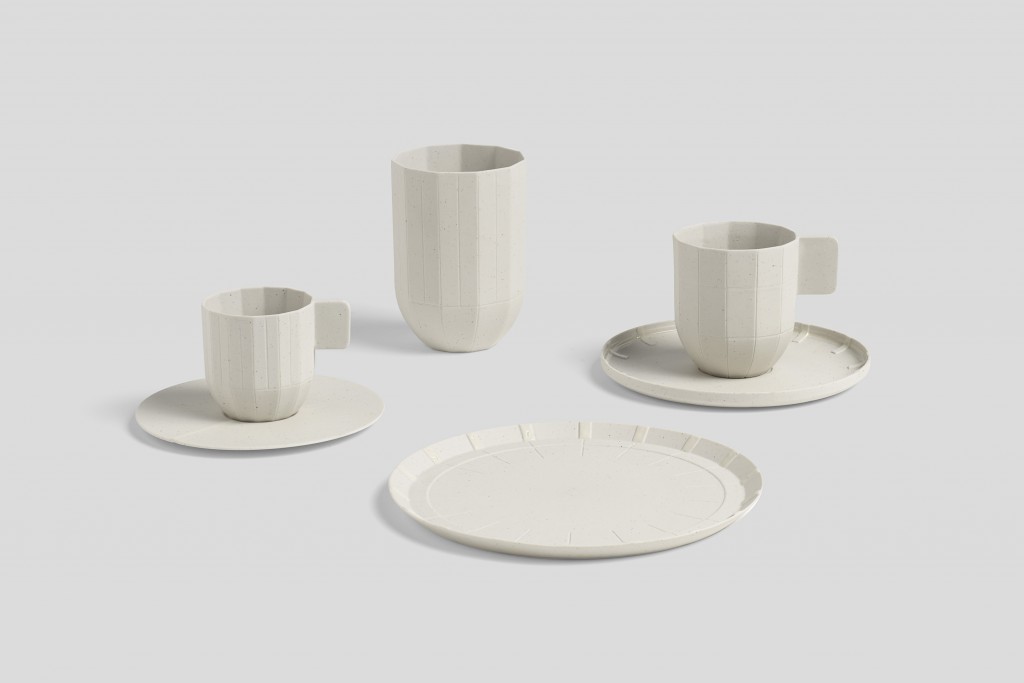 Il duo All The Way to Paris ha reinterpretato le trame patchwork e trapuntate con line grafiche e colori contemporanei in una serie di copri letti denominati Quilts. Le coperte sono lavorate a mano in India in ogni fase dall'imbottitura alla cucitura e sono disponibili in 3 combinazioni diverse.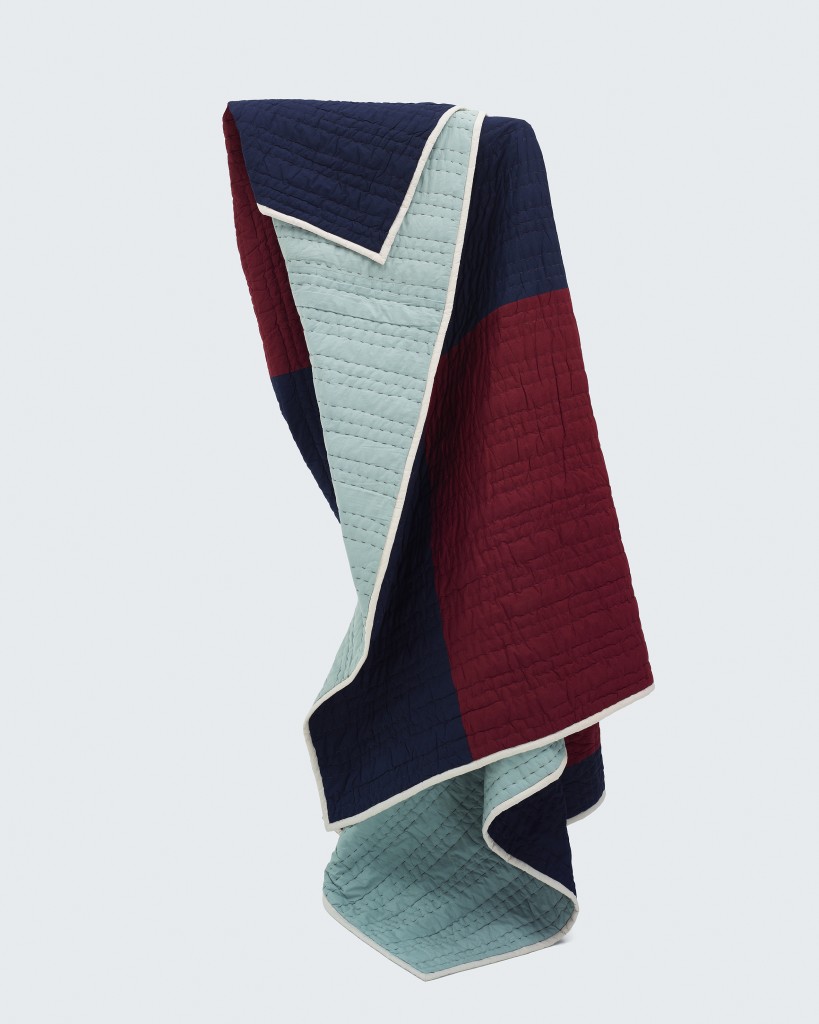 Ecco infine un prodotto di qualche anno fa ma ancora magnetico. Kaleido, una serie di vassoi di acciaio con forme geometriche che si annidano tra di loro per creare nuove forme ipnotiche con colori sgargianti.