Un importante progetto di ampliamento per l'aeroporto di Oslo. Progettazione innovativa che cambia il modo di pensare allo spazio pubblico
Edificio in legno e vetro dal tetto curvo
Lo studio norvegese Nordic – Office of Architecture ha curato il progetto di estensione del nuovo aeroporto di Oslo (nel 1998 aveva firmato anche il primo progetto dello stabile), che vede raddoppiata la superficie in termini di dimensioni, ma conservando lo stile austero della struttura.

Gli architetti di Nordic-Office of Architecture hanno scelto di preservare l'espressione nordica e la semplicità razionale dell'aeroporto introducendo soluzioni progettuali in grado di migliorare l'esperienza dei passeggeri. Al centro del progetto infatti, è sempre posto il viaggiatore che deve avvertire la sensazione di arrivare in una "città accogliente". Il nuovo aeroporto è dunque un hub competitivo a livello internazionale in grado di gestire il consistente aumento dei passeggeri.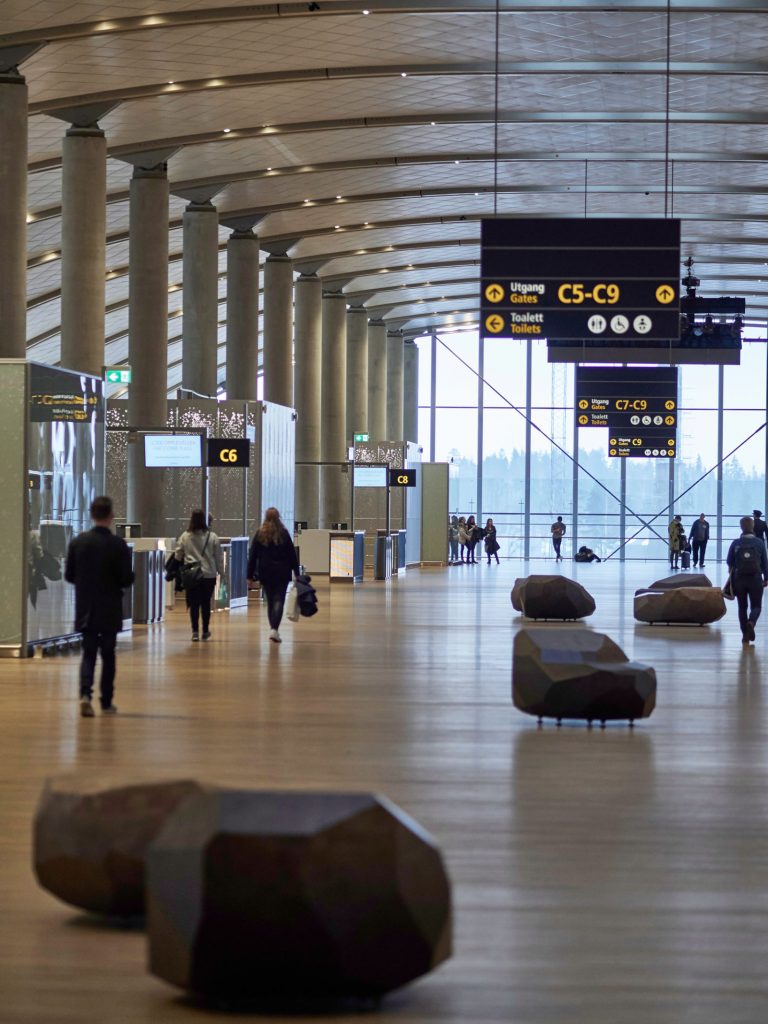 La volta in travi lamellari è rivestita in legno di quercia come a specchiare il parquet sul pavimento ed è inondata dalla luce del sole che filtra dalla grande vetrata affacciata a Nord. L'aeroporto si apre alla foresta circostante con finestre continue che creano una relazione con l'esterno. Il sistema d'illuminazione è pensato per cambiare durante la giornata e mantenere una luce calda e rassicurante.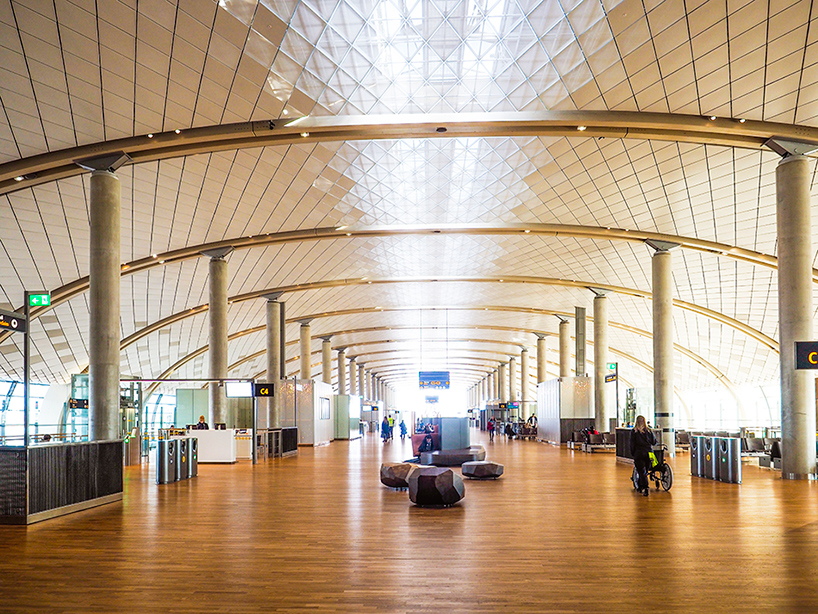 L'uso di ampie vetrate, come la finestra panoramica, permettono viste suggestive sul panorama circostante e massimizzano l'illuminazione naturale.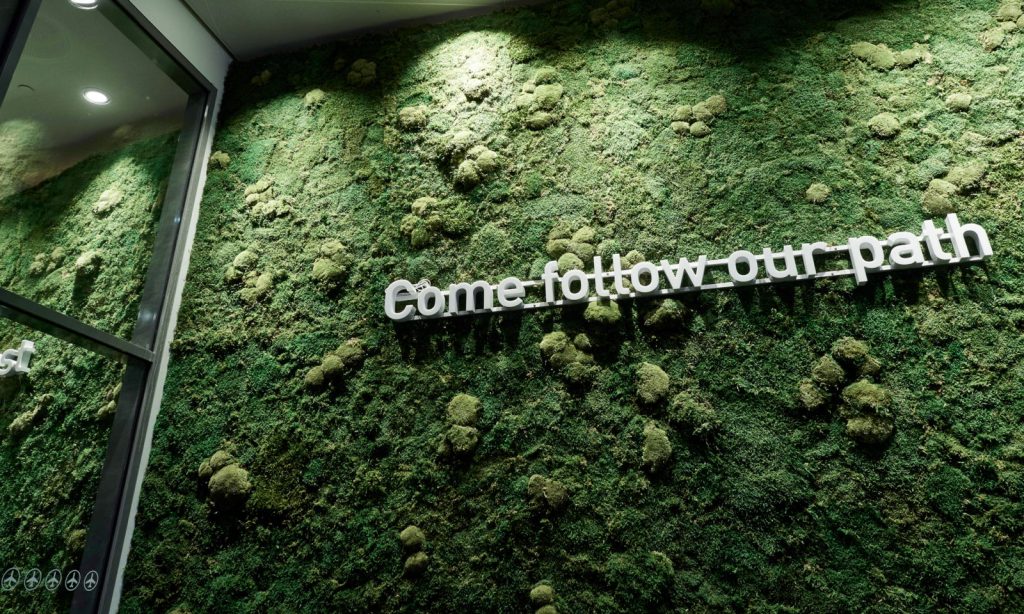 Il richiamo al contesto è presente anche nelle aree libere dedicate alla sosta e al relax dei passeggeri, a cui gli architetti hanno dato hanno forme organiche ispirate al paesaggio norvegese.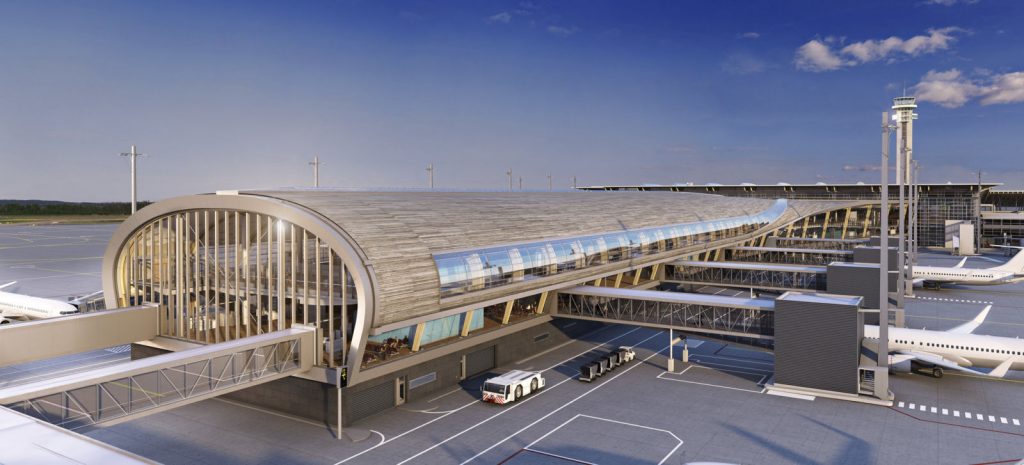 La struttura vanta uno standard ecologico invidiabile. Per la prima volta una infrastruttura di tale portata ha ottenuto la certificazione di eccellenza BREEAM (Building Research Establishment Environmental Assessment Method). Un risultato raggiunto grazie a numerosi accorgimenti e all'impiego di materiali rispettosi dell'ambiente.  Il fabbisogno energetico è calato del 50%, l'edificio vanta un sistema di stoccaggio della neve per il raffreddamento estivo, le pareti verdi, nonché l'utilizzo dell'energia termale hanno permesso di abbattere le emissioni di CO2 di oltre il 30%.